Goodram
Intec Micros are Official Distributors of GOODRAM, the ONLY European manufacturers of innovative and reliable memory and storage.
GOODRAM IS A BRAND OF MEMORY AND STORAGE PRODUCTS MANUFACTURED BY POLISH COMPANY WILK ELEKTRONIK.
Since 2003, GOODRAM has produced removable and desktop storage along with computer memory for consumers and enthusiasts worldwide, as well as memory for high performance industrial and enterprise applications.
Over 30 years of marketing and manufacturing, in-house developed engineering solutions and own R&D department as well as advanced quality control procedures guarantee that GOODRAM products are innovative and reliable. GOODRAM products are available all around the world, receiving positive reviews and recommendations from both consumers and industry experts. Our main goal is to offer our customers safe products of the highest quality. Ensuring a high level of customer satisfaction in terms of lead times, deliveries and prices translates into continued growth of the company.
What is more, in 2017, GOODRAM met the expectations of professionals and gamers by creating the IRDM brand. IRDM products are dedicated for anyone who's in need of the highest performing and the most reliable products to fulfil their daily jobs or hobbies, without compromising on other features such as design or affordability. Potential customers include photographers, engineers, developers, filmmakers or extreme sports enthusiasts, gamers, e-sport players or modders.
KEY FACTS
Company has 30-years of experience in the memory market as distributor, manufacturer and sales partner Their HQ and manufacturing plant is located in Poland
GOODRAM is the key partner of KIOXIA (formely Toshiba Memory Europe)
GOODRAM test every single DRAM memory module they manufacture
GOODRAM is the leading brand of DRAM memory modules and SSDs in Poland
Their team consists of 200 experts
GOODRAM products include USB flash drives, memory cards, memory modules, solid state drives and accessories
The factory is equipped with one of the most technologically advanced SMT lines, 400 testing platforms and climatic chamber for industrial solutions
GoodRam Products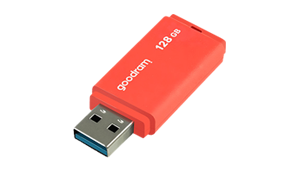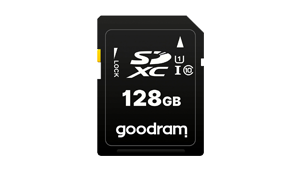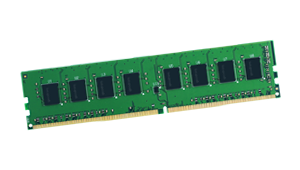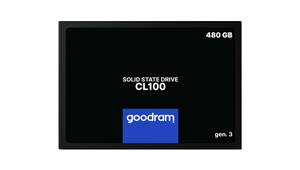 Installing GOODRAM components in your hardware will not invalidate the manufacturer warranty.
If the DRAM or SDD develop a fault then it carries its own warranty and will be swapped out.
Company History
Wilk Elektronik SA is a Polish manufacturer of memory and storage products under the GOODRAM brand. Founded in 1991 as a distributor, the company has become the leading provider of computer memory in Poland after just a few years. In 1999 the company was transformed into a joint-stock company. Since then, memory modules with a warranty sticker from Wilk Elektronik SA have become synonymous with a product of the highest quality. The year 2001 brought, as it was thought, the biggest crisis in the computer industry. Nevertheless, the company not only maintained its leading position, but managed to establish close cooperation with the global technology leader, Infineon (Qimonda). It was the second strategic alliance after the agreement signed with Micron Technology five years earlier. The recognition of leading computer memory companies translated into an increased product portfolio, but most of all, it provided the basis and necessary knowledge for the launch of the only memory factory in Central and Eastern Europe.
In mid-2003, the company moved its headquarters to Łaziska, where it established a factory and offices with a total area of 3,000 sqm. The new Wilk Elektronik SA headquarters employed nearly 100 people, who started working on the launch of the first memory factory in this part of Europe. At the end of 2003, Wilk Elektronik SA launched the first RAM memory modules manufactured in Poland under the GOODRAM brand. Already in the first year, the company sold nearly 400,000 units of GOODRAM branded memory in Poland. The next step was the introduction of GOODRAM USB flash drives and memory cards in 2006. To boost the development of this product line, in 2008 Wilk Elektronik SA established a strategic cooperation with the global leader of flash technology – Toshiba. The recognition of the company was confirmed by the fact that Wilk Elektronik SA was awarded the status of a strategic partner of the Toshiba brand in Europe.
GET IN TOUCH
Our dedicated team are here to provide the very best pre and post sales experience possible. If you have any requirements that you would like to discuss further please call us, email us or use our contact form and one of our team will get back to you as soon as possible.