Intec now an Official Vertiv UK & Ireland Distributor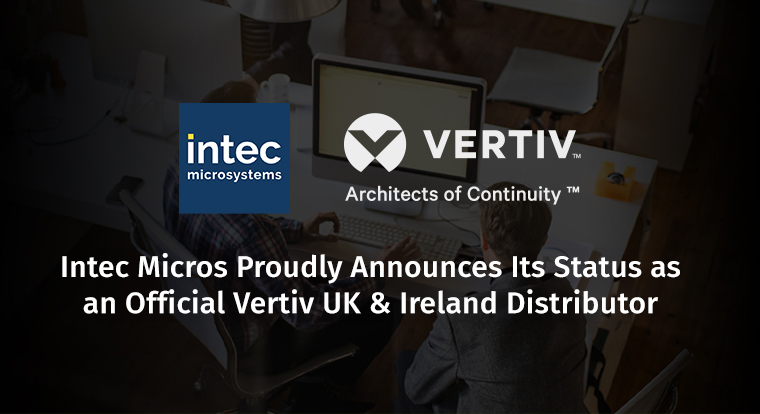 Intec Micros Proudly Announces Its Status as an Official Vertiv UK & Ireland
We are thrilled to share some exciting news with our valued customers, and the broader technology community: Intec Micros Proudly Announces Its Status as an Official Vertiv UK & Ireland Distributor!
A Partnership for the Future
This new collaboration represents a milestone in our commitment to bring cutting-edge infrastructure solutions to our customers. Vertiv is renowned globally for its innovative approach to designing, building and servicing mission-critical infrastructure technologies for vital applications in data centres, communication networks, and commercial and industrial environments.
Critical Infrastructure that Keeps the World Running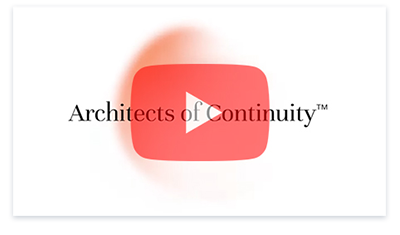 Why Vertiv?
The decision to become a Distributor for Vertiv has been the result of many months of careful evaluation, understanding the needs of our clients, and our relentless pursuit of excellence.
Vertiv have unparalleled reputation in:
Uninterruptible Power Supplies (UPS): Ensuring the continuity of operations with power protection solutions.
Cooling Systems: Optimising data centres for efficiency and reliability.
Rack Infrastructure: Tailored infrastructure solutions for varying needs.
Monitoring and Management: Advanced infrastructure solutions to enable efficient and scalable operations.
Services and Support: End-to-end lifecycle services for IT and delivery systems.
These key areas have made Vertiv the perfect fit for Intec Micros' portfolio, allowing us to offer a more comprehensive range of solutions to our clients.




Benefits for Our Customers
By integrating Vertiv's solutions into our offerings, we are better positioned than ever to serve the evolving needs of businesses in today's digital age. Here are a few benefits that this partnership will usher in:
Access to a Broader Product Range: We can now offer a wider range of best-in-class products and solutions, catering to diverse business needs.
Expert Support: Leveraging the expertise of both Intec Micros and Vertiv, clients can expect top-tier support and services.
Competitive Pricing: With direct distributor status, we can offer competitive pricing on Vertiv products, ensuring our customers always get the best value for their investment.
Enhanced Training: Our team will undergo rigorous training on Vertiv solutions, ensuring that we not only provide the products but also the expertise to implement and support them effectively.
A Bright Future Ahead
We firmly believe that our association with Vertiv will open new avenues and possibilities for our partners, with our shared vision of a technologically advanced and connected world driving us to constantly evolve and adapt to meet the needs of an ever changing market.
We are excited to embark on this journey and take our offerings to the next level. To our customers, get ready, because the future looks incredibly promising, and we're here to ensure you are well-equipped for what lies ahead!
For any questions or enquiries on Vertiv and their solution stack, please reach out to your account manager, call us on 0121 783 4477 or simply email sales@intecmicros.co.uk.
Here's to new beginnings and continued success!



GET IN TOUCH
Our dedicated team are here to provide the very best pre and post sales experience possible. If you have any requirements that you would like to discuss further please call us, email us or use our contact form and one of our team will get back to you as soon as possible.