Intec Micros Named as Teltonika Distributor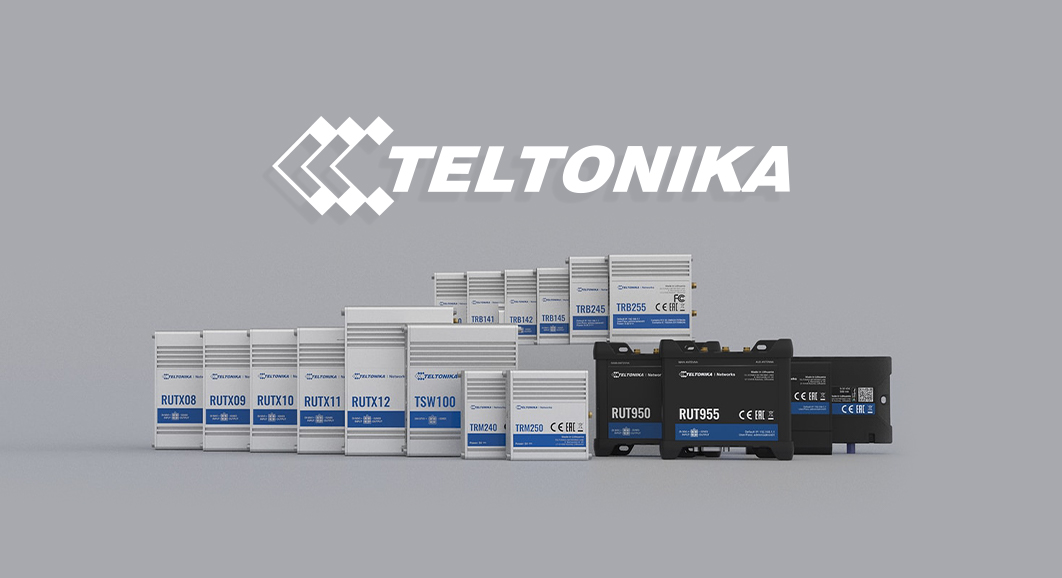 Teltonika Networks are a global provider of IoT & IIoT equipment based in Lithuania, Europe, with offices situated across four continents.
Teltonika Networks is a rapidly growing globally recognised technology company, manufacturing professional IoT equipment. Through Teltonika's long-term experience in research and development of industrial network devices, Intec Micros can offer a wide portfolio of products for the most complex areas of Industry 4.0, Smart City and Green Energy, Public and Private Transportation, Remote Utility Maintenance and Control, System Integration Solutions as well as a very wide variety of other ioT applications.
John Lester, Sales Director of Intec Microsystems commented, "We have been looking for several years to bring on an innovative vendor with a proven track record of reliability, security and easy of use for the industrial and enterprise networking market. With all of the Teltonika product range manufactured and assembled in Lithuania, we felt the control and logistical element of the supply chain would really benefit our customers and ensure the highest quality standards."
He continued, "We look forward to adding an immense amount of value to Teltonika and their channel, offering a comprehensive range of industrial networking solutions such as modems, gateways, routers, switches and IoT platforms."
GET IN TOUCH
Our dedicated team are here to provide the very best pre and post sales experience possible. If you have any requirements that you would like to discuss further please call us, email us or use our contact form and one of our team will get back to you as soon as possible.