iQuila is your Silver Bullet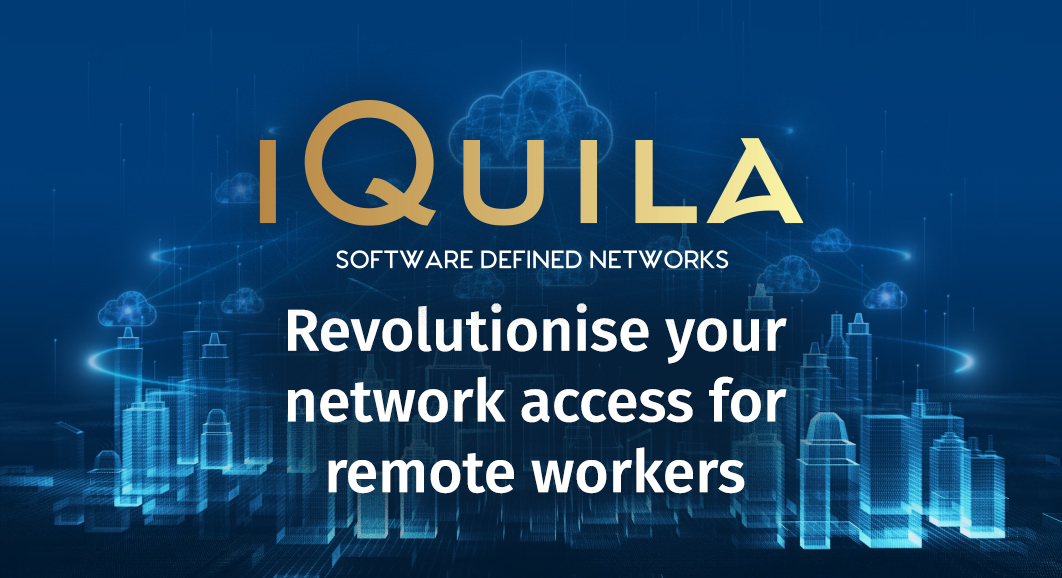 iQuila's transformative and disruptive software-defined networking (SDN) could be your killer app that sweeps away a heap of device configuration tasks that are now redundant, and it brings a host of access and security benefits.
iQuila's Virtual Extended Network (VEN) is the world's first Software Defined Network to deliver a reliable and seamless 'full' Layer 2 networking experience for remote users. In short, it's as if your users never left your office. The lightweight iQuila app brings transparent access to all of your services and protects your corporate network, wherever your user happens to be and no matter what device they are using.
Watch our easy way to explain iQuila
With two main offerings, iQuila Cloud and iQuila Enterprise, businesses and organisations of any size can get the benefits of iQuila's Virtual Extended Network, rolling out access to secure LAN resources to any remote user, no matter where they are.
iQuila Cloud is a cost-effective solution for smaller businesses. Operated by iQuila, it presents IT administrators with a flexible feature set to manage multiple remote users and their devices on the network.
iQuila Cloud - What is it and how does it work?
iQuila's Virtual Extended Network can handle an organisation's hosting environment to make it accessible at any remote location. It goes beyond replacing legacy VPN connectivity for remote users and has exceptional benefits in disaster recovery (DR) situations.
When applied to a disaster recovery scenario, scripted or manual IP reassignments required for virtual machine allocations are no longer necessary. Even costly MPLS line and SD-WAN alternatives can be replaced by iQuila's VEN technology.
Are you looking for something different from the competition? Do you want to be famous for something other than doing the same old technology as everyone else?
You need this in your arsenal now! The press have been picking up on iQuila, and its revolutionary solution, so get it quick before everyone else knows about it!
GET IN TOUCH
Our dedicated team are here to provide the very best pre and post sales experience possible. If you have any requirements that you would like to discuss further please call us, email us or use our contact form and one of our team will get back to you as soon as possible.