Meet Teltonika Networks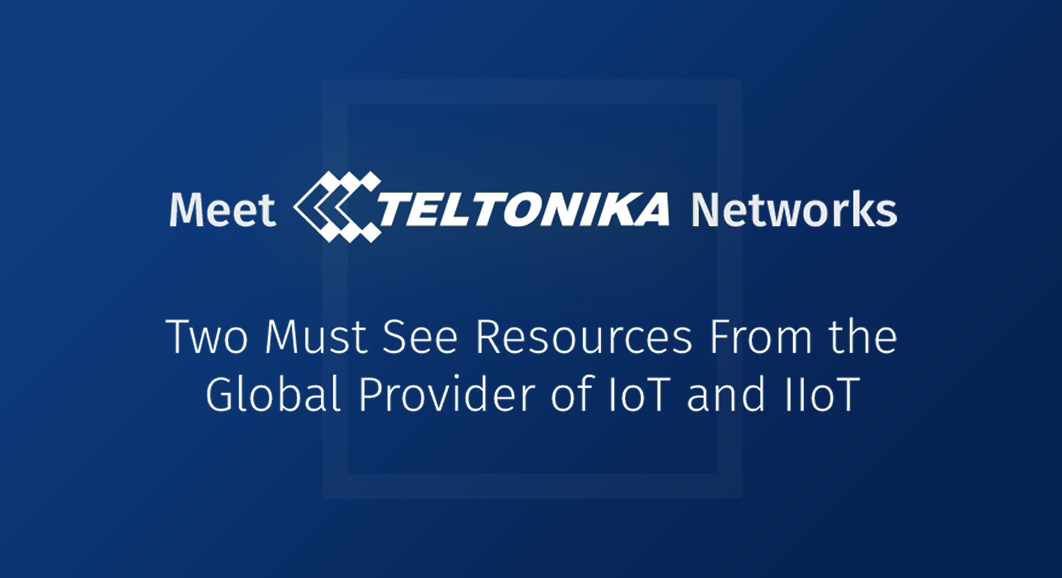 Teltonika Networks is a global provider of IoT & IIoT equipment based in Lithuania, with offices situated across four continents.
During more than two decades of R&D, product development, and manufacturing of IoT & M2M industrial networking devices, Teltonika have created a comprehensive product portfolio for various IoT applications, such as: Industry 4.0, Smart City, Green Energy. Teltonika Networks controls all the stages of the product development life cycle, allowing it to be fast and flexible in reacting to market demands and changes while offering devices that are reliable, secure, and easy to use.
As a UK Distributor for Teltonika, we are passionate about bringing innovative solutions to our customers, and there is no better innovator that Teltonika. They are a bold, courageous organisation looking to gain priceless experience in one of the most demanding device segments in the networking market.

If you are new to the name of Teltonika, this update offers you the chance to read their Meet Teltonika brochure. It will try and answer the "Who they are, what they do, where they began and what are they going" questions we often get asked. You can download the PDF here:




If you want to dig a little deeper into Teltonika product set, we have just the video to show you. With their rapid success and expansion, Teltonika are now dividing their product portfolio into two divisions, Cellular Product Division and Ethernet & Wireless Product Division.

This helpful 30 minute video is hosted by Andrius Unikas, Operational Marketing Project Executure for Teltonika. Here Andrius talks about the change and what this means to you, as well as offering you a guided tour around some of their Ethernet and Wireless technology.




For more information on Teltonika visit our dedicated webpage, call us on 0121 783 4477 or email us at sales@intecmicros.co.uk.
GET IN TOUCH
Our dedicated team are here to provide the very best pre and post sales experience possible. If you have any requirements that you would like to discuss further please call us, email us or use our contact form and one of our team will get back to you as soon as possible.