Working From Home? Protect your Power and Stay Online.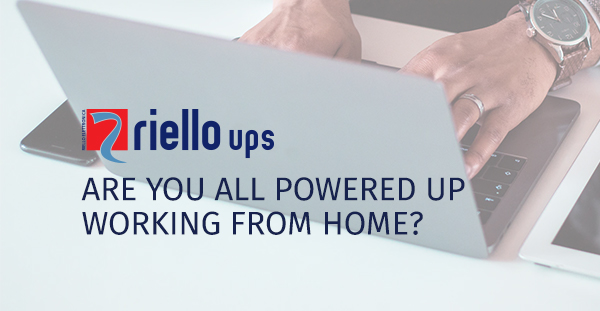 Working From Home? Protect your Power and Stay Online
Over the past few weeks all organisations around nation have taken urgent measures to mobilise their workers and ensuring they are set up in some form of home office. Many people do not have the luxury to create a like for like environment to their work desk, but everyone is doing the very best they can to get through this tough time and keep business and life in general as normal as possible.
Bringing your work home for the foreseeable future brings its own challenges, but we do want to make sure you are not forgetting to protect yourself. Domestic power solutions are vital for the smooth operating of Small Office Home Office (SoHo) IT, comms and media systems. These can include one or more desktop PCs, a file server, hub, internet router and selection of printers for home photography and general business paperwork. Home entertainment, media and satellite systems are another product group that can be protected by a suitable uninterruptible power supply, especially if it has built-in surge protection for both the mains and telecoms (broadband) connections. More than ever you are going to rely on your home so let's make sure that the you stay online and fully operational.
We know it will not be high on your list of priorities right now, so all we want to do is let you know that an uninterruptible power supply acts as a surge protector, as well as the UPS having the added benefit of storing enough power to allow you to shut down your machine safely should you experience a power cut. We're all aware of the dangers facing expensive components if they're exposed to too much (or too little) power – something that working from home now, especially if you have the TV on, games console for the kids and radios, has more potential of occurring.
We have immediate availability of the below Riello UPS that we feel will help you through this time, all at a price that we hope will be very affordable to protect your home workers.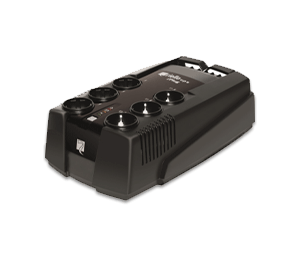 IPG-600-UK - £50.07
IPG-800-UK - £55.69
iPlug Video - https://www.youtube.com/watch?v=an4IbroFIKc
iPlug Products - https://intecmicros.co.uk/products/iplug

The iPlug series is the ideal solution for protecting household and small office systems. Its compact size and versatility (push-button operation, LED status panel and user replaceable batteries), make iPlug easy to install within a domestic environment to protect systems from surges and blackouts.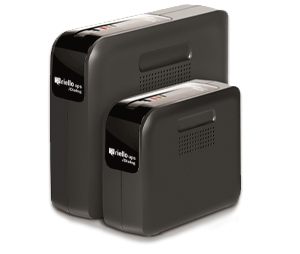 IDG-400 - £44.46
IDG-600 - £45.39
IDG-800 - £52.41
iDialog Video - https://www.youtube.com/watch?v=vn4pnL27Gb8
iDialog Products - https://intecmicros.co.uk/products/idialog
The iDialog range is the ideal solution for protecting PCs and peripherals in the home and office. iDialog is easy to install and economic to run
for protecting:
• IT equipment such as PCs, Media Centres and peripherals, TVs, Home Cinema systems, Satellite and Digital Terrestrial Receivers and DVD recorders and players;
• xDSL modems and routers;
• Small home appliances
GET IN TOUCH
Our dedicated team are here to provide the very best pre and post sales experience possible. If you have any requirements that you would like to discuss further please call us, email us or use our contact form and one of our team will get back to you as soon as possible.