Vertiv Gone in a flash Promotion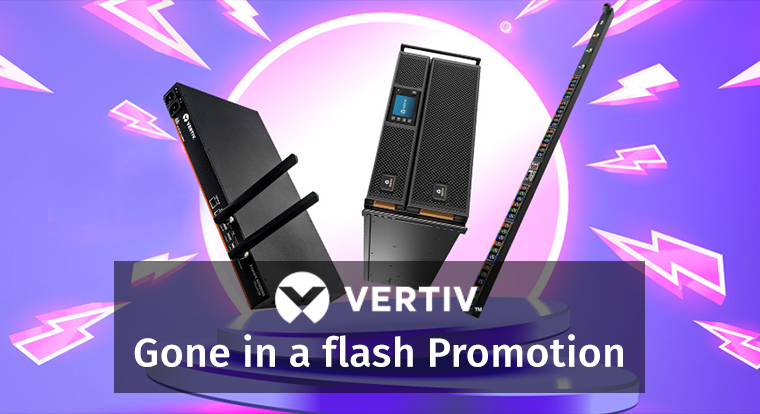 Win more deals with great pricing
For a limited time only Vertiv are dropping prices on selected products across their Liebert® UPS, Geist™ PDU and Avocent® ACS product ranges – so you can help your customers overcome their IT infrastructure challenges, while making better margins on your deals.
But this offer will be gone in a flash – so act now to take advantage of these great savings.
Offer the best to your customers at exclusive prices.
With Vertiv, Better Together means helping you provide the best offers for your customers, so they can explore our full range of products and you get rewarded for your deals.
Vertiv products and services are always a good match for your customers' mission-critical applications.
Vertiv solve your customers' Edge infrastructure challenges, no matter how common or complex.
The more you sell, the more points you'll earn to redeem in the Vertiv Rewards Store on the things you love.*
Special pricing is now available on the following selected ranges, but only while stocks last:
Vertiv™ Liebert® Single Phase UPS
Vertiv™ Geist™ PDU
Vertiv™ Avocent® ACS
Use the promo code 'BETTER TOGETHER Q4 2023' when making your purchase order.

GET IN TOUCH
Our dedicated team are here to provide the very best pre and post sales experience possible. If you have any requirements that you would like to discuss further please call us, email us or use our contact form and one of our team will get back to you as soon as possible.