PushShare | Dongle and Receiving Unit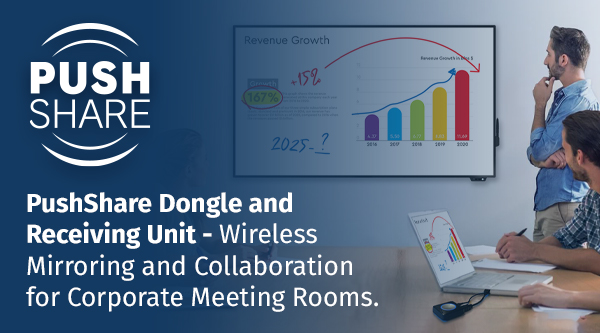 PUSHSHARE | Simple Wireless Mirroring

PushShare enables smooth collaboration during meetings by allowing participants to wirelessly mirror their devices to their chosen display for more productive meetings. Once the PushShare Dongle is connected to your device of choice via the Receiving Unit, a simple push of the button will start wirelessly sharing the device's display to your display instantly. This simple system suits user behaviour so anyone can use it without the need for training – maximising the return on your investment.
Check out the PushShare Datasheet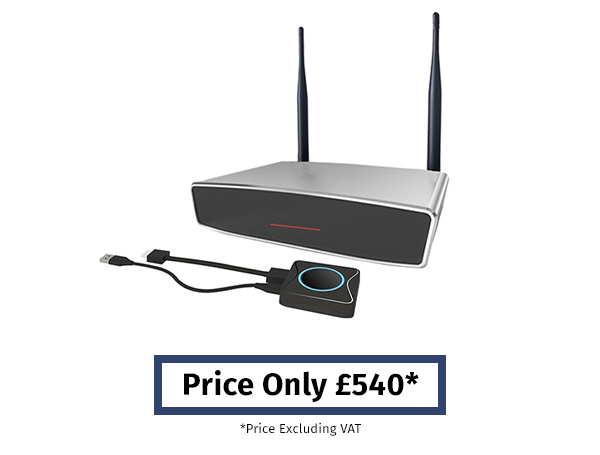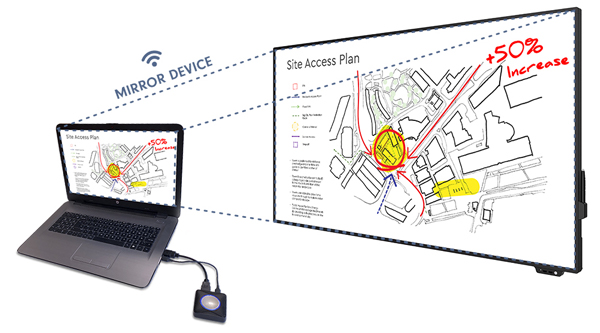 PUSHSHARE DONGLE
One button push for simple wireless mirroring.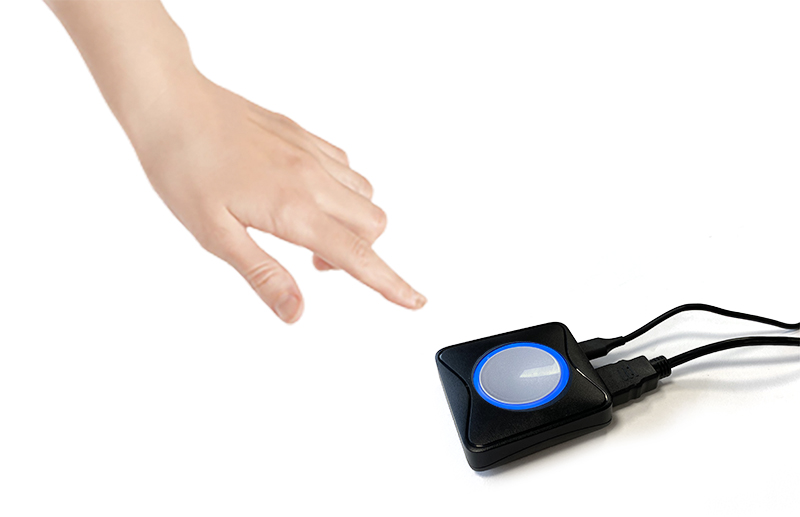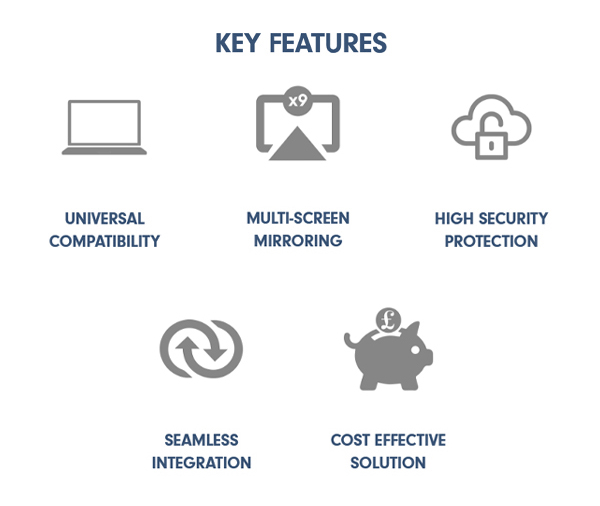 PUSHSHARE RECEIVING UNIT
The PushShare Receiving Unit is compatible with any HDMI Display.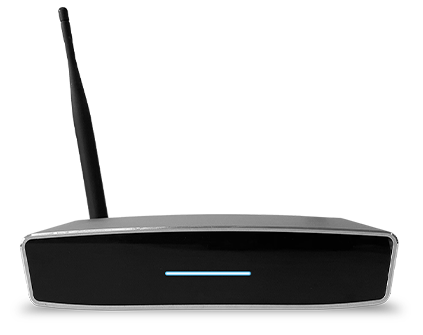 EASY INTEGRATION WITH EXISTING HARDWARE: The PushShare Receiving Unit was designed for easy integration with existing hardware. Just connect via HDMI (or VGA and 3.5mm audio) to legacy equipment and experience the full power of PushShare.
SHARE CONTENT FROM MOBILE DEVICES The free PushShare app enables users to wirelessly mirror from mobile devices and tablets to the Receiving Unit in the same way as when using the traditional PushShare dongle. The user friendly app is compatible with both iOS and Android devices.
Partcode: PSDV1
PushShare Dongle - £145
Partcode: PSRV1
PushShare Receiver - £395
Total price £540
All prices ex VAT
Price breaks available for quantity. For more information on PushShare please contact your account manager today.
GET IN TOUCH
Our dedicated team are here to provide the very best pre and post sales experience possible. If you have any requirements that you would like to discuss further please call us, email us or use our contact form and one of our team will get back to you as soon as possible.