Targus is the leading global provider of accessories to carry, connect and protect your tech.
The Targus Mission - Ignite the Potential of Dreamers, Doers, and Leaders.
Through the ever-evolving landscape of tech, Targus is here to help you carry, connect and protect your tech. Designed to help do more with your device, Targus seamlessly integrates tech into your life to provide you with everything you need to live, dream, and do.
The Targus approach is driven by insight data, global reach, responsible business, and commitment to quality, ensuring the skills and experience is there to meet your performance, style, and protection needs. From individuals to large enterprises, Targus is here to help you get more done.

Empower Your Life
Targus have what it takes to Empower Your Life and get the most out of every moment, whether you're working, playing and everything in between.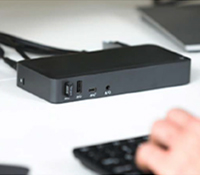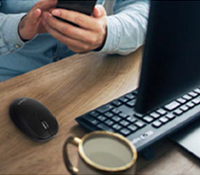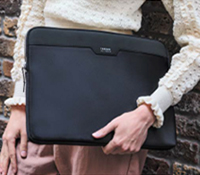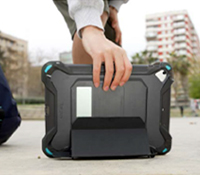 Targus, they do laptop bags don't they?
If only we had a pound coin for every time we heard that. Yes, Targus were creator of the very first laptop bag, but have been on a journey ever since. Over the last 40 years Targus have been pushing the boundaries of innovation to empower our lives, enabling us to carry, connect and protect our tech.
Check out the full Targus booth experience at CES 2023 in Las Vegas. CES is the most influential tech event in the world — the proving ground for breakthrough technologies and global innovators. This is where the world's biggest brands do business and meet new partners, and the sharpest innovators hit the stage.
Featured in this video; quad dock solutions, EcoSmart, tech accessories, Samsung solutions, Innovation Award winning Sustainable Energy Harvesting Solar Keyboard, live virtual reality and more!
Business Product Catalogue

CELEBRATING 40 YEARS OF EXCELLENCE
Targus has been creating purposeful solutions for 40 years, providing you with the tools you need to succeed, and the freedom to do it from anywhere. Targus' mission drives them, their passion fuels them, and their customers make them everyday, inspired.
About Targus
For 40 years, Targus has been revolutionizing mobile computing accessories for large enterprises and end-users alike — connecting people and technology in meaningful ways. From laptop bags to tablet cases to peripherals and universal docking stations, Targus persistently conceive, design, and produce innovative, productivity-boosting solutions that make the complex, simple; and help people pursue their passions and live their purpose – at work and in life. Targus cross categories, regions, industries, and lifestyles with a breadth and depth of products that seamlessly provide you with everything you need to live, dream, and do.
Headquartered in Anaheim, California, Targus has global operations in over 45 offices and distribution in more than 100 countries.
GET IN TOUCH
Our dedicated team are here to provide the very best pre and post sales experience possible. If you have any requirements that you would like to discuss further please call us, email us or use our contact form and one of our team will get back to you as soon as possible.