Ubiquiti Extended Warranty
eCarePlus Extended Hardware Replacement Warranty across the Ubiquiti range
Ubiquiti Extended Warranty
Ubiquiti Networks provide a variety of high-performance networking technology solutions for service providers and enterprises, offering an outstanding price to performance ratio.
Ubiquiti are pushing the boundaries in wireless communications and aiming to close the digital divide, bringing wireless connectivity to everyone around the world. They also feature a global support community that stands them apart from their competition.
On all purchases made through Intec Micros we are offering our customers the chance to upgrade the standard manufacturer warranty to a 3 or 5 year advanced hardware replacement.
The available warranty options are: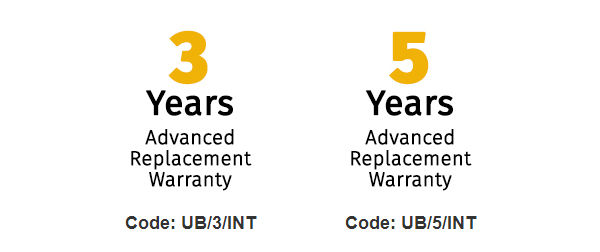 ---
Ubiquiti Extended Warranty Not Purchased Through Intec
Due to Intec Micros being the latest Official Ubiquiti distributor we have found our customers already made purchased from other Ubiquiti Distributors within the past 12 months and have asked if we could extend this warranty to them.
As it is our mission to offer the most compelling and comprehensive value add within the channel for Ubiquiti, we are delighted to extend our 3 and 5 year advanced hardware replacement warranty to all customers who have purchased Ubiquiti through any Official UK Ubiquiti Distributor within the past 12 months*.
In order to obtain a quote from us to cover Ubiquiti not sold through Intec Micros, we ask you to provide the following information:
Proof of purchase invoice between reseller and Official UK Ubiquiti Distributor
Details of end user / site details where device is installed
Serial number of device(s) to be covered
*In order to provide extended hardware replacement warranty for Ubiquiti devices not purchased through Intec Micros, the equipment must have at least 30 days remaining of the original manufacturer warranty remaining
The available warranty options are: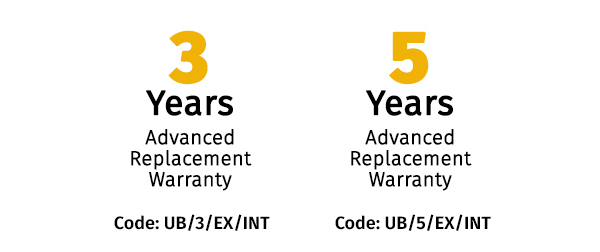 eCarePlus is our own brand of IT Maintenance Services. By choosing eCarePlus for your break fix maintenance we can help you minimise disruption if faults occur and also reduce the possibility of problems happening again in the future.

You can also learn more about eCarePlus here.
Ubiquiti products come with a 1 Year Limited Manufacturer backed warranty but it would be the responsibility of the customer to complete the warranty submission and ensure all terms of the return are met. As well as this, Ubiquiti determines that it is at its discretion, if they find any of the warranty or warranty claim application is false or incorrect or does not correspond to the products received, then the products will not be replaced and will be subject to disposal or returned.
Some key elements you will need to understand are:
- You must use your own shipping account when sending the product;
- The commercial invoice must declare "return for repair" and "no commercial value"
- You must pay for all applicable duties and customs charges for shipment of a Product to and from Ubiquiti.
As an exclusive value add to our customers, Intec Micros and eCarePlus will take this administration and logistic headache away from you, not just for 1 year, but for 3 or even 5 years from point of sale. As an Official Distributor of Ubiquiti, we have outstanding support and logistics capabilities and will ensure that in the event your Ubiquiti product develops a fault, we take care of the warranty and RMA making sure you receive an advanced replacement and any issues resolved as soon as possible.
You can submit a product issue via our Ubiquiti Product Support Request form here.
GET IN TOUCH
Our dedicated team are here to provide the very best pre and post sales experience possible. If you have any requirements that you would like to discuss further please call us, email us or use our contact form and one of our team will get back to you as soon as possible.