Zyxel for Education
Drawing on its extensive networking background, Zyxel provides
tailor-made educational solutions for institutions of all sizes.
From teachers to administrators, students to parents — everyone in education is talking about digital learning. It has become the one of the fastest-growing instructional trends in the world today.
Many countries are now channelling funds to help schools make the transformation to smart campuses that offer a more compelling learning experience for the next generation young students.
The pervasive use of laptop computers and mobile devices in academic institutions creates a unique opportunity to dramatically improve the quality of teaching and learning.
Drawing on its extensive networking background, Zyxel has provided tailor-made solutions for educational institutions of all sizes.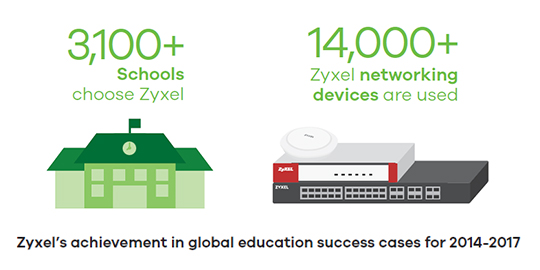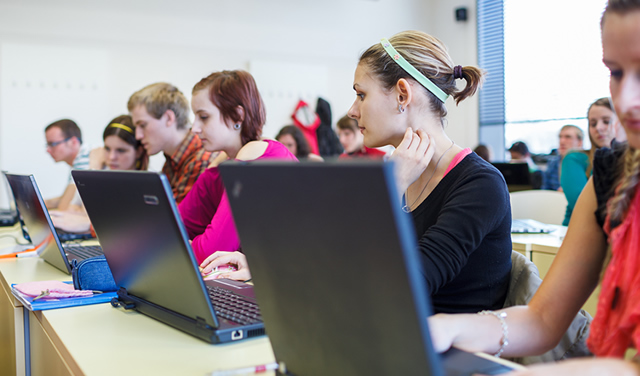 Always-on connectivity is never a dream
Digital textbooks on tablets have replaced traditional textbooks in many countries, empowering a richer and more diverse learning experience. In order to improve access to learning materials and network-based education applications, key campus buildings such as common areas, classrooms, and libraries require ubiquitous network connectivity to support the BYOD trend amongst students, teachers, roaming network users and even guests.
What challenges are you facing?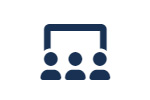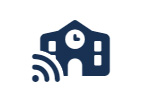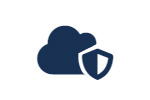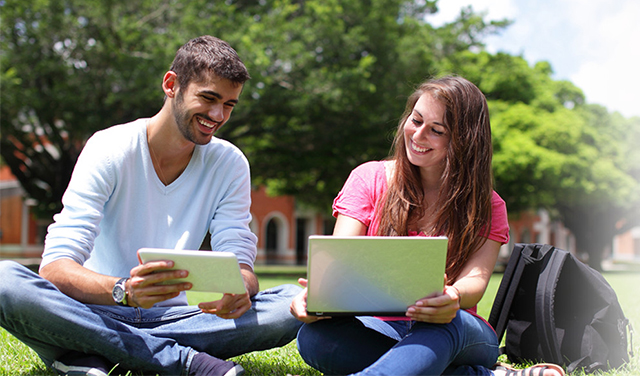 Zyxel Education Solutions Nourish the Future
Zyxel helps schools around the world by creating education solutions that not only integrate easily with existing architecture, but also scale effortlessly to meet the evolving network needs of educational institutions.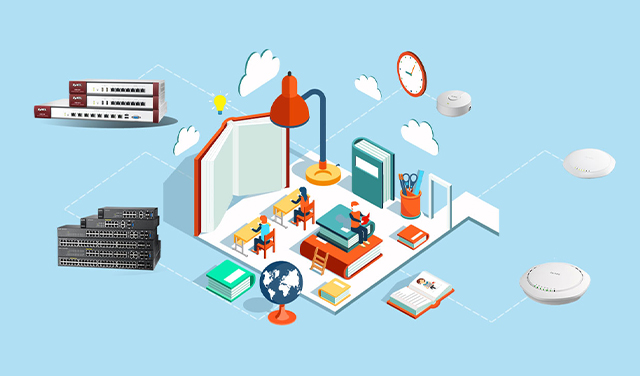 Zyxel Education Solutions Create the Smart School Connection
Zyxel offers tailor-made Wi-Fi solutions for education that boast fast AP load balancing and advanced dynamic channel selection (DCS) for education. Zyxel has a comprehensive product portfolio from wireless to wired, featuring rich technology options of AP, Power over Ethernet (PoE) switching and Unified Security Gateways. Zyxel Education will enable a better learning environment for the students.
How to create Smart School Connection?
Education trusts Zyxel Networks
Today's curriculums are underpinned by technology. A well configured network and IT infrastructure leads to better learning opportunities. IT's as simple as that – so much so that the UK government leads with these two benefits on its online guidance for schools looking to improve their digital prowess.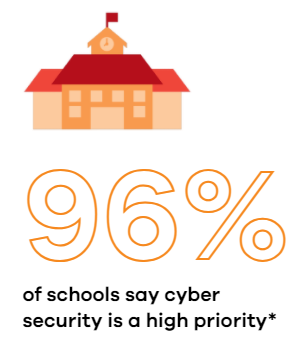 Hey, hacker, leave those kids alone
With a greater reliance on ICT, modern schools and trusts are vulnerable to a wide range of cyber threats. Modern initiatives require additional security measures:
• BYOD
• IOT Devices
• Hybrid Learning
Today, schools must be able to secure their wireless infrastructure, cloud applications and devices.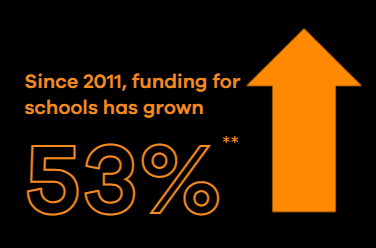 The Government is funding better IT in education
As digitalisation changes the curriculum, the UK government is increasingly recognising the importance of IT in education. With more and more funding for schools available, there's more opportunity for IT specialists to build faster, more secure infrastructure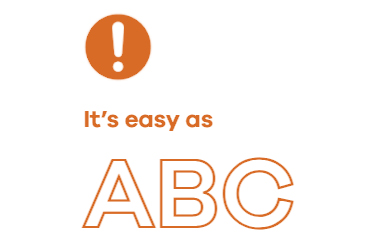 Monitor and Manage, it's as easy as ABC
Utilising Zyxel Nebula cloud, you can configure and deploy network and security devices without actually being present.
You can manage multiple devices and consolidate the information from them, combining it to create a more effective defensive ring around the network.
GET IN TOUCH
Our dedicated team are here to provide the very best pre and post sales experience possible. If you have any requirements that you would like to discuss further please call us, email us or use our contact form and one of our team will get back to you as soon as possible.