AirFiber LTU
Point-to-MultiPoint Radio
LTU is a new, proprietary technology with custom silicon and radio design that break through the limitations of 802.11 Wi-Fi technology. This enables LTU to deliver far superior performance over previous airMAX products that are based on 802.11 Wi-Fi.
Customized Technology for WISP Operators
Unmatched spectral efficiency, noise resiliency, and scalability to power long-range fixed wireless networks of the new internet.
Breakthrough in 5 GHz Long-Range Broadband Radio Technology
Spectral efficiency comparison of 802.11n, 802.11ac, AirFiber, and LTU by year.
Outstanding Performance
Designed for scale in harsh RF environments
Industry's First End-to-End Customized PtMP Platform Technology
Affordable, no subscription fees. Rapid flow of releases and new features.
Access Points
Antennas
Accessories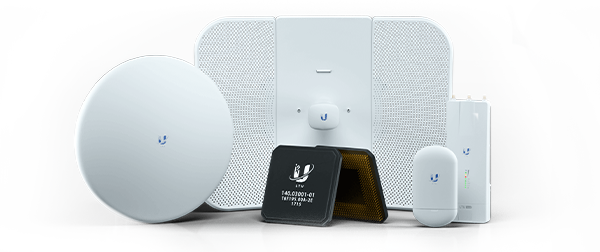 Visit the Ubiquiti Website - ltu.ui.com
GET IN TOUCH
Our dedicated team are here to provide the very best pre and post sales experience possible. If you have any requirements that you would like to discuss further please call us, email us or use our contact form and one of our team will get back to you as soon as possible.