UniFi
HIGH PERFORMANCE FULLY SOFTWARE-DEFINED WI-FI NETWORKING
More than just WiFi. UniFi is quickly expanding to a full Software-Defined Networking (SDN) solution with seamless integration of high-performance switching, gateways, and more.
Breadth of Product Portfolio
Offices all needed wireless, wired, management and security products for a complete enterprise network solution. You get unbeatable value, performance and usability. the Unifi solution has been designed to be modern, flexible, simple and modular. Empowering you to control your network from anywhere with secure central remote access from anywhere.
Why SMB and Enterprise Choose Unifi
Unifi is easy to deploy and use as well as being feature-rich right out of the box as all features included. You get all-in-one management through an intuitive user interface to control all access points, switches and routers. You get central management and troubleshooting capabilities that you would expect from any high performance networking hardware. There is a low learning curve for network administration and no vendor certifications are necessary! The Unifi Access points have exceptional performance along with the benefit of having no hardware controller as a bottleneck. You will not get caught up in software licensing fees nor find better value for money as a complete wireless network solution.
Wireless
Routers and Switches
VOIP
Accessories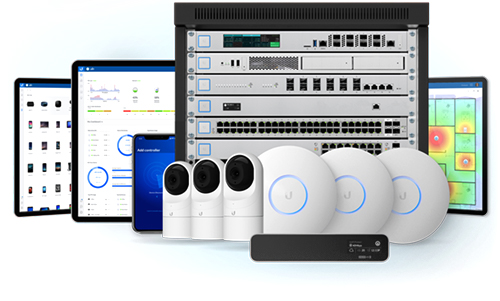 GET IN TOUCH
Our dedicated team are here to provide the very best pre and post sales experience possible. If you have any requirements that you would like to discuss further please call us, email us or use our contact form and one of our team will get back to you as soon as possible.